Your First Choice for Dental Implants in Melbourne
Dental implants are a revolutionary procedure. Tooth implants are more form fitting and stable than other types of dental replacement, such as dentures and bridges. If you have one or more missing teeth, have a fully-grown jawbone and are healthy enough for surgery, then you may be a good candidate for dental implants. Dental implants can also help with speech impediments or dental reconstruction after an injury. They're a great option for people who cannot, or don't want to wear dentures/plates. At Holistic Dental Melbourne CBD, our team of highly experienced dentists, greatly simplify the process of getting dental implants. Treating large number of patients help us to keep pricing affordable too.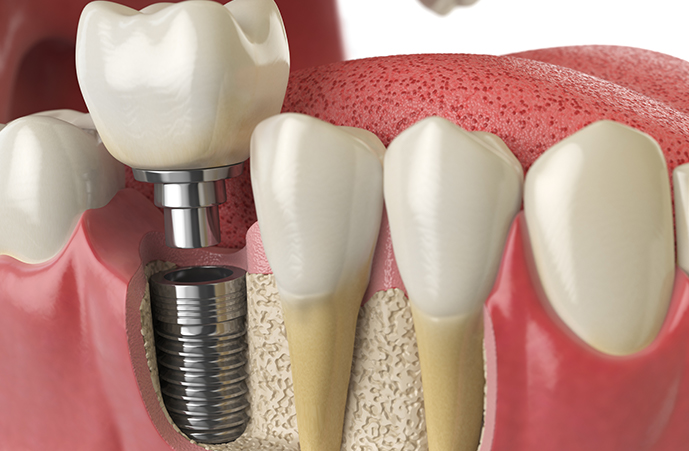 What are Bone grafts- When is it needed?
If you have lost tooth a long time ago, over 1 year or had advanced gum disease- you may likely have insufficient bone for implant placement. Then it is very likely that you may need bone grafting. Bone grafts or bone substitutes are either one's own bone, synthetic or derived from animal sources. Although using one's own bone is ideal, it would necessitate a second surgery. Hence, our dentists generally prefer sterile synthetic bone grafts made up of hydroxyapatite (similar to natural bone composition) for surgical use. Many a times, we must use collagen membranes to cover the grafting, for better results and to protect the soft tissue from growing into the graft region.
What are Immediate implants?
If you need to get a tooth removed, always ask your dentist whether an Immediate implant is possible. In most of the situations, immediate implant is possible. Immediate implant is the state-of-the-art technique to replace a tooth. The more you delay getting an implant, the more are the expenses. This is because, the bone starts and continues to shrink, when not in use. The further you delay, the need for bone graft increases. Hence its important, from the time the tooth is indicated to be removed, you need to get in touch with the Implant experienced dentist, to know whether an Immediate implant is possible or not.
What to Expect During Your Dental Implant Treatment?
A dental implant treatment is a safe, straightforward process. Like any dental procedure, the treatment starts with a consultation with the dentist. To assess your suitability, the dentist would take some radiographs of the area, and in case of any doubt in quality or quantity of bone a 3dimensional radiograph called CBCT Scan is advised. Our dentist will take time and walk you through each step and will patiently answer all your queries. Here's a quick rundown of the steps involved:
The damaged tooth is removed.
The jawbone is prepared for surgery.
After the jawbone heals, a dentist will place the dental implant post into your jawbone.
Depending on the number of implants involved the appointment for implant surgery could last from 1 hour to 3 hours. You may choose to have the surgery done under Local anesthesia, and if you feel anxious or phobic you may choose to have either Nitrous Oxide sedation (happy gas), Penthrox or sleep dentistry. If you choose Penthrox or Sleep Dentistry, a bystander is essential to help you to reach home. And also, a recovery period of half hour to 1 hour may be needed, before we can discharge you from the practice.
There is a healing period (usually 2-3 months). If a bone grafting procedure is done, a longer period is advised. At times, presence of medical conditions such as diabetes, may mean longer healing period. After the soft tissue heals, a second surgery to uncover the implants and to place healing cap is done. The gum healing around the cap, will enhance the appearance of the crown, similar to a tooth emerging from the gum, giving it a very natural look.
After the healing cap is placed for 3- 4 weeks, we will make moulds of your teeth and then place the final tooth or teeth.
Like any surgery, dental implant surgery could have some minor complications. However, problems are very rare, and if they do occur, they're usually easily treatable. The most common side effect is pain or infection at the implant site. This can be avoided with proper aftercare, which we will talk you through. Though the process takes several months, the results are worth the wait.
Function, look and feel your best with quality and affordable dental implants. From just $2980!
We only use quality dental implants, abutments and dental crowns.
The crowns are made right here in Melbourne, and affordably priced from just $2980!
What is the cost of single tooth dental implants?
There are a number of factors that affect the price of tooth implants.
Expertise of the dentist and team
Number and condition of teeth you need replaced
Any additional procedures such as bone and gum grafting, separate second stage surgery
Location of tooth or teeth -single front tooth or multiple teeth in smile zone may need customized components and intricate lab work.
Creation of custom-made implant crown or bridge to compensate for less bone
SIMPLE
Generally back areas of your jaw with abundant bone
TGA approved branded implants and crowns made by Australian laboratories
STANDARD
Moderate bone situations, standard prosthetics, may need bone grafts
TGA approved branded implants and crowns made by Australian laboratories
ADVANCED
Teeth in smile zone, CAD CAM designed complex lab work.
TGA approved branded implants and crowns made by Australian laboratories
Terms and conditions:
The fees does not include: Any x rays, photographs, models, 3D guide.
If your situation needs a second stage surgery to expose implant there will be an additional fee of $350 per implant.
Additional costs may be involved if you choose to use Nitrous Oxide sedation (Happy Gas) or sleep dentistry.
Any surgical or invasive procedure carries risks. Before proceeding, you should seek a second opinion from an appropriately qualified health practitioner.
Temporary teeth, if required would cost extra.
If you are with, Medibank or HCF, we follow their recommended fees to maximize your rebate.
Worried About Tooth Implant Cost? Read This
If you're unsure of how to pay for dental implants, we'll do whatever we can to help. In those cases where you require multiple implants, we may be able to schedule them all at once to reduce your tooth implant costs. If dental implants are still out of reach, we'll help you evaluate more affordable options of teeth restoration. If you believe dental implants are the right choice for you, there are many options for financing dental implants in Melbourne.
The first step is to find out exactly how much your insurance company can cover. If they don't cover dental implants—and you'd still like to get them—you can ask if they'd be willing to give you an allowance towards what a bridge or denture would cost. There are other financing options that we can talk you through in-person or over the phone.
After implant therapy maintenance and management of issues
Implants are not a "fill it, shut it, and forget it" kind of thing. They need regular maintenance. A six monthly check up with the dentist is mandatory for continued warranty. Very good dental hygiene is essential. Regular professional dental cleaning with diligent homecare such as brushing, and flossing is mandatory for longevity of the dental implants. Keeping the gums healthy is of paramount importance. Due to negligence, if the gums get infected the implant can get infected too.
Schedule Your Dental Implant Procedure Today!
At Holistic Dental Melbourne CBD, We have team of experienced compassionate dentists with excellent support staff ready to help you. If you have questions or you're ready to book an appointment, give us a call to talk about dental implant procedures today.
Our Smile Makeover Gallery











We Accept All Major Health Funds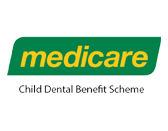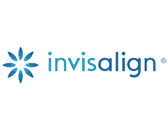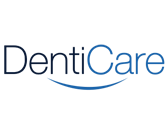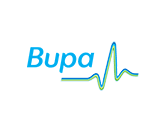 Any surgical or invasive procedure carries risks. Before proceeding, you should seek a second opinion from an appropriately qualified health practitioner.