When better solutions arrive, it makes sense to use them
Holistic Dental Melbourne CBD is a mercury free dentistry Amalgam free dental practice. Holistic Dentistry strives to offer you dentistry that is safe and which steers away from use of any controversial materials. We do not use any mercury containing or toxic materials in the treatment of our patients. We practice minimally invasive dentistry and offer a range of modern biomimetic and biocompatible dental materials as an alternative to environmentally hazardous dental amalgam. A choice of safer alternatives such as BPA free composites or ceramic fillings are available for you.
Are you considering replacing Your Old Amalgam/Silver Fillings?
The decision to replace your existing amalgam fillings is one that you need to make in consultation with your Holistic Dental practitioner. We do not advocate removal of old dental amalgam restoration unless it is showing signs of breakdown or advised by your naturopath or only if you have cosmetic concerns. As every procedure has its risks and drawbacks, we usually advice only doing work that is urgently required. When it needs to be done, every effort is made to minimise the ingestion and inhalation of mercury vapours and amalgam scraps.
At Holistic Dental Melbourne CBD the following safeguards are used by your practitioner when removing amalgam fillings:
Slurry of activated charcoal for patient to rinse before and after the procedure.
impermeable barrier around head and neck areas.
Use of well-sealed non latex nitrile dams to isolate the treated teeth from the rest of the mouth.
use of specialised drills for cutting silver fillings in chunks
Saliva ejector placed under the dental dam.
high volume water jet to reduce the heat transmitted to the amalgam. This reduces the vapours released
High volume air evacuation units suction away the chunks of amalgam, vapour and contaminated water into an amalgam separating filter.
External oxygen delivered via a nasal mask can also be provided.
Scrap amalgam is a hazardous waste and disposed of in a responsible manner.
BPA-Free Fillings vs traditional Silver Fillings
As an alternative to silver fillings we offer either, the highly biocompatible and cosmetic BPA Free composites or ceramic restoration. Benefits of BPA-Free Fillings over traditional Silver Fillings are:
Requires minimal amount of healthy tooth structure to be removed
Bonds to the tooth restoring strength
More stable than mercury free dentistry amalgam
Provides a tighter seal
More resistant to fracturing
Does not react to temperature changes resulting in weakening of the tooth like amalgam
Aesthetically pleasing tooth appearance
Take less time to harden than amalgam fillings
Find Out More
Our dentists are highly experienced and will answer any of your concerns attend to you and in a gentle professional manner. Our friendly team is supportive and will make you very comfortable during your visit. To find out more or to book a consultation with our expert dentist, call Holistic Dental Melbourne CBD at (03)96622288.
Our Smile Makeover Gallery











We Accept All Major Health Funds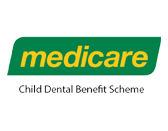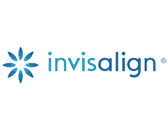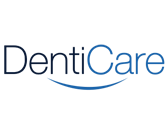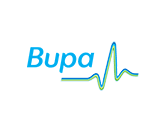 Any surgical or invasive procedure carries risks. Before proceeding, you should seek a second opinion from an appropriately qualified health practitioner.