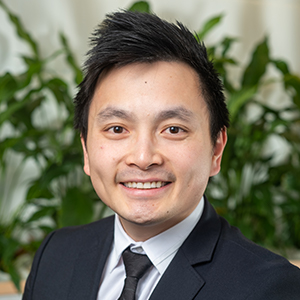 Dr. Darren Ma
Dental Surgeon
BDSc(Hons) Melbourne, MRACDS(GDP)
Dr.Darren Ma is an Australian Health Practitioner Regulation Agency registered General dentist .Having graduated from the University of Melbourne with a Bachelor of Dental Science with Honours, Darren continues to pursue knowledge and training for excellence in dentistry.
In 2011 he attended the residency program at the prominent Pankey Institute (Miami, Florida, USA) to study prosthodontics and occlusion (how teeth should fit and work together with the jaw, joints and muscles.
In 2015 he was awarded a membership to the Royal Australasian College of Dental Surgeons after two years continuous professional development and passing the rigorous examination process.
In 2016, to further his learning, he took up a part time teaching position at the University of Melbourne, providing clinical training for postgraduate dental students in the field of endodontics.
Darren is a current member of the Australian Dental Association and Australian Society of  Endodontology and has a keen interest in the field of endodontics (root canal treatments) and treatment of trauma and emergency dental pain.
He was a past member of the Australian Society of Periodontology and is very actively involved in diagnosing, managing and promoting prevention of gum diseases in daily practice.
Darren believes in total wellbeing and the ability to heal by tackling the root of problems  (pun intended) rather than short term masking the symptoms of disease with patch up treatments.
He is highly committed to continuous education and training, having spent over 200 hours outside of work in the last 2 years at lectures, hands on training and live surgery programs in order to hone his clinical skills for the benefit of his patients. He derives joy from helping people achieve their health goals through stabilising, rehabilitating and maintaining their oral health.
Outside of work, Darren loves to stay active. He enjoys sports to like tennis, badminton, Muay Thai boxing, Brazilian Jiu Jitsu and weightlifting to stay fit. He also loves his cars and motor sports and can often be found tinkering with his car and racing it at the racetrack. Darren is also an extreme fan of good food. He loves to cook and make meals for his friends and family. Another aspect of this is traveling the world to try exotic cuisines. Having travelled to many parts of the world and enjoying the wonderful assortment of cuisines, Darren is more passionate than ever to provide his dental services so we can all enjoy our lives and the good food around us without pain or debilitating tooth loss.
Professional Memberships
Royal Australasian College of Dental Surgeons
Australian Dental Association
Australian Society of Endodontology
Special Interests
root canal treatment
dental implants