Invisalign is a popular alternative to traditional braces. With the Invisalign system, your orthodontist will use a series of clear aligners to gradually adjust your teeth, until they are straight and evenly spaced.
While many people have heard of Invisalign, not many know the full details of the system, exactly how it works, and the benefits it can offer. Here are five things you probably didn't know about Invisalign: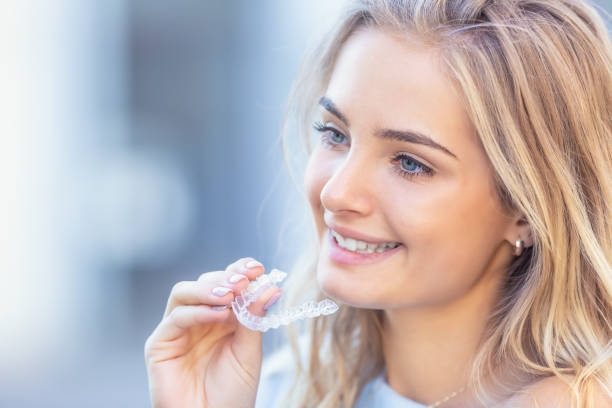 1. Invisalign Braces Are 3D Printed
Invisalign braces are custom-made for each patient using state-of-the-art computer imaging and manufacturing technology. This ensures that your aligners will be comfortable to wear and adjust your teeth in the most efficient way possible.
Your orthodontist will take impressions of your teeth, which will be used to create a digital model of your mouth. From there, we will map out a treatment plan that outlines exactly how your teeth need to be moved to achieve the desired results.
2. You Get New Invisalign Braces Every Two Weeks
You will need to wear each set of Invisalign braces for about two weeks before moving on to the next stage in the series. As you move from one aligner to the next, your teeth will gradually shift into their new, correct positions.
With traditional braces, you'll need to visit your orthodontist every few weeks for adjustments. But with Invisalign, you can simply switch out your old aligners for new ones every two weeks.
You'll only need to visit our clinic for Invisalign in Melbourne CBD every 6-8 weeks to ensure that your treatment is progressing as planned.
3. Invisalign Aligners Are Not Made of Traditional Plastic
The Invisalign system uses a material called SmartTrack, which is a type of medical-grade plastic. This material is safe to wear in your mouth for up to 22 hours per day and designed to be comfortable and virtually invisible.
SmartTrack is also very efficient at moving teeth, so you can expect to see results from your Invisalign treatment in a shorter amount of time than with traditional braces.
4. You Can Eat Whatever You Want With Invisalign
Since Invisalign aligners are removable, you can take them out whenever you want to eat or drink. This means that you don't have to worry about food restrictions like you would with traditional braces.
You can simply take out your aligners, enjoy your meal, and then brush and floss your teeth before putting your Invisalign braces back in.
Just be sure to brush your aligners as well, since food and drink can build up on them just like on your teeth.
5. You'll Start Noticing an Improvement in Your Teeth in as Little As Two Weeks
While the full results of your Invisalign treatment will take months to achieve, you'll start seeing an improvement in your teeth within the first few weeks.
You may notice that your teeth are starting to feel straighter, and people may comment on how good your smile looks. Even though it can take a long time to achieve the final results, it's still exciting to see the progress that you're making along the way.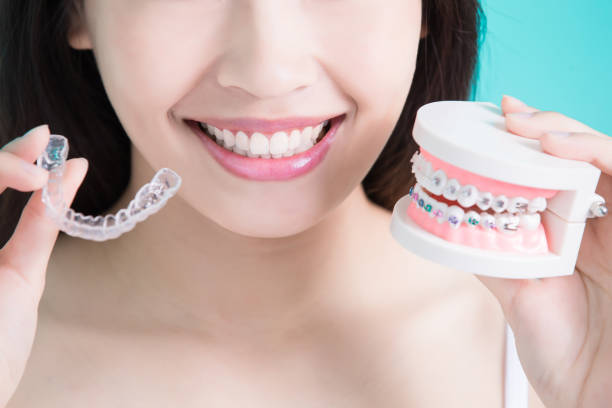 Thinking About Getting Invisalign in Melbourne?
If you're considering Invisalign treatment, make an appointment at Holistic Dental Melbourne CBD to learn about all of the benefits and how the system works.
To book your Invisalign consultation, simply give us a call or fill out our online contact form. You may be surprised at just how much Invisalign has to offer!