Braces are available for almost any age but for some, the idea of wearing metal braces is very unappealing. Ceramic braces are a widely-used option but for those of you that want clear braces then speaking with us about Invisalign at our Melbourne cbd clinic is recommended.
Advising if Invisalign is the right choice for you can only be done upon a professional consultation with our Invisalign Melbourne specialist, as Invisalign is not suitable for every situation.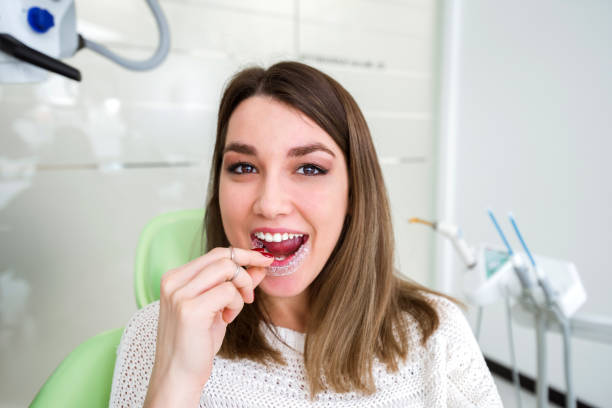 What is Invisalign?
Invisalign is a type of retainer that has the benefit of being clear. The transparent trays are custom fitted and work similar to braces in that the aim is to gradually move your teeth into place. As your teeth start to come into alignment, new trays are customised so you can expect a large number of clear aligners in order to obtain the end result of an amazing smile.
Invisalign technology is not the same as other clear braces or retainers. It's made of SmartTrack™ – medical-grade, multilayer polyurethane plastic and is free of BPA (Bisphenol A), latex, BPS (bisphenol S) and gluten,  making these 'clear braces' a safe option for wearing. Invisalign has been specifically engineered for safety, efficiency, comfort and minimal pain.
They are designed to shift your teeth, similar to the desired result that traditional braces bring with it but the application of Invisalign does differ to other types of braces.
Is Invisalign Right for Me?
Invisalign has helped over 10 million people worldwide to improve their smiles. That's a dependable track record and a great reason to speak with Holistic Dental Melbourne cbd about the suitability of getting Invisalign at our Melbourne clinic.
Whether Invisalign braces are right for you will depend on your individual situation. We need to take into account your oral health, your teeth (is your case severe) and whether you are able to commit to the treatment as you will need to remove your retainer to eat and in other situations such as playing sport. Aside from that, you will need to commit to wearing them for a specific time frame in order to get the results you want.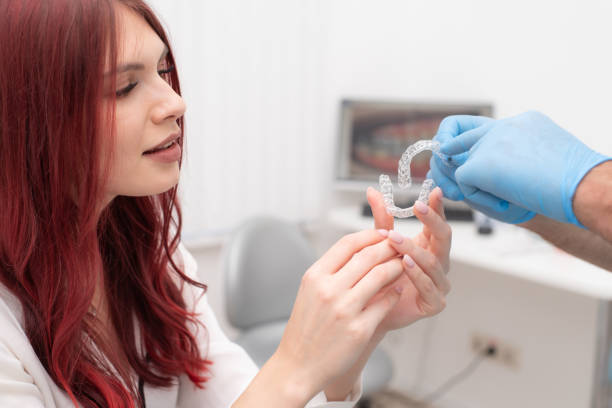 Benefits of Invisalign Melbourne Treatment
=> Able to move teeth more predicably
=> Aesthetically more appealing
=> Gentle but will effective results
=> Available for a range of ages
=> Customised for your teeth and bite
=> Removable when needed (ie eating or sport)
=> Can be used for over-bite, under-bite, cross-bite, open-bite, gappy teeth, teeth straightening and crowded teeth
=> Your oral routine at home remains the same as you remove your Invisalign braces for brushing and flossing
=> Easier brushing and flossing as you don't need to navigate around braces
=> Considered top quality aligners
=> Safe
Holistic Dental Melbourne CBD as your Invisalign Melbourne Choice
We are conveniently located in Melbourne CBD near Spring Street with a range of transport options available to get you into our dental clinic with ease.
We have a qualified Invisalign Dentist in Melbourne who will consult with you to advise if Invisalign braces are the best treatment for you. Give our friendly team a call today and book in for your first consultant and step toward a smile you absolutely love.