Are you looking for a new dentist in Melbourne? Like any profession, there are dedicated and caring dentists who are skilled in their areas of expertise. But, on the other hand, you don't want to end up with a bad dentist or one who doesn't suit your needs.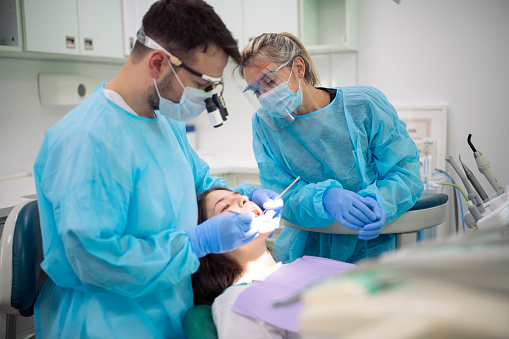 So how can you be sure that you're making the best decision for your dental care?
To help you choose a great dentist, here are three questions to ask:
1. What services do you offer?
Not all dental practice teams have the skills or experience necessary to carry out every dental procedure. Some may only offer general dentistry, while others provide more specialised treatments such as dental implants, orthodontics, or cosmetic dentistry.
Choosing a dental clinic that offers a broader range of treatments and services means that you're more likely to find the right dental care for your needs, now and into the future.
2. What happens if I have a dental emergency?
No one likes to think about dental emergencies, but they can happen. If you have a dental emergency, you'll want to know that your dentist will be there for you, and you won't be left to wait days in pain.
Some dental clinics offer after-hours care for their patients, while others may refer you to a different clinic or hospital. Knowing what to expect in an emergency will help you choose a dentist who can best meet your needs.
3. Do you accept my health fund, or do you have payment plans?
Dental care can be expensive, so it's essential to know your options when paying for treatment. Some dental clinics accept health funds, while others may only accept private health insurance.
If you don't have private health insurance, you may still be able to receive treatment through a payment plan. This allows you to spread the payments of your dental care over some time, making it more affordable.
Our holistic dentist in Melbourne CBD accepts all major health funds and is a preferred provider for Medibank and HCF. We also offer interest-free payment plans via zip money.
Looking for a New Dentist in Melbourne CBD?
Asking these three questions will help you find a dentist who is right for you. If you're looking for a new dentist in Melbourne, our team at Holistic Dental would be happy to answer any of your questions.
Just get in touch to learn more about our range of dental services and book an appointment today.