Millions of people have undergone dental implant surgery to replace missing teeth, restoring their confidence and improving their quality of life in the process. The surgery and recovery process may seem daunting, but there's truly nothing to worry about. Dental implant surgery is incredibly safe and offers stunning results!
Once you know more about the recovery time and aftercare, the whole procedure is much less intimidating.  Below, we'll provide all the need-to-know info about the dental implant recovery process, how to maintain your implant going forward and dental implant charges.
Your Recovery Time
Your healing period will vary based on a few factors. The average healing period is typically 2-3 months, but a longer period may be advised if you received multiple implants or if bone grafting was performed. Please note, bone grafting is usually required in cases where the patient lost their tooth over one year ago or has had advanced gum disease. Some medical conditions, such as diabetes, may require a longer healing period as well.
Symptoms and Side Effects

Most of the post-dental implant surgery symptoms you experience will be within the first week. This may include minor bleeding around the implant site, bruising, swelling, sore tongue and throat and stiffness in your jaw.
Eating During Your Recovery

You should only eat soft foods for at least one-week post-surgery and potentially longer if advised by your surgeon. To allow your implant to heal properly, you should also avoid acidic foods and drinks like lemons, grapes, apples, cheese, alcohol and fizzy drinks. You should be able to return to your typical diet once the final tooth is placed over the protective healing cap, which must be in place for 3-4 weeks post-surgery.
Maintaining Your Implant
Dental implants need regular maintenance and should be cared for like essentially any other tooth. To maintain your implant and for warranty purposes, you'll need to attend a six-month check-up with your dentist. You should also notify your dentist immediately if you are experiencing severe pain or infection on the implant area, though complications are very rare.
Once you've recovered from the surgery, it's important to take care of your implant. You can do this by practising good oral hygiene with daily flossing and twice-a-day brushing, alongside professional dental cleanings. This is critical to the longevity of the implant.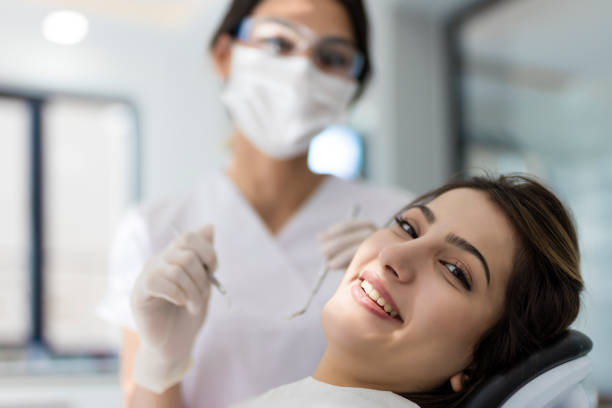 Choose Holistic Dental for Dental Implants in Melbourne
If you need dental implants in Melbourne, look no further than Holistic Dental Melbourne. We're committed to offering professional implants at fair prices for people with all kinds of dental issues. Our dental implant charges vary depending on the complexity of the procedure and whether or not bone grafts are necessary.
Have any questions about our dental implant procedure, our sedation dentistry options, or anything else? Please feel free to contact us by calling (03) 9662 2288, emailing hol.cs@hotmail.com, or filling out our enquiry form.