Everyone needs a reputable cosmetic dentist to help give them the best smile possible. It can increase your confidence levels, reduce your chances of developing an infection, and much more. Although there are dozens of cosmetic dentistry procedures available, you want your dentist to have at least these four core services:
Crowns and Bridges
A damaged tooth can be an eyesore, but a professionally done crown or bridge can help to cover this area to give you an even and bright smile. They adhere directly to the open space or damaged area of your tooth, and it's almost impossible to tell that your dentist put them there. If you have more than one missing tooth in the same area, a bridge is a cost-effective way to replace the teeth. Your cosmetic dentist can help you decide which option is better for your situation.
Invisalign
Straightening your teeth used to be a very invasive and drawn-out process. Today, you can choose Invisalign instead. These are clear retainers that go over your teeth and gradually help to shift them into their correct spaces without traditional braces. They're easy to care for, and we can fit you with each new set until you get even and straight teeth. Depending on how much shifting they have to do, this could be a few fittings or multiple, but we can take care of both for you.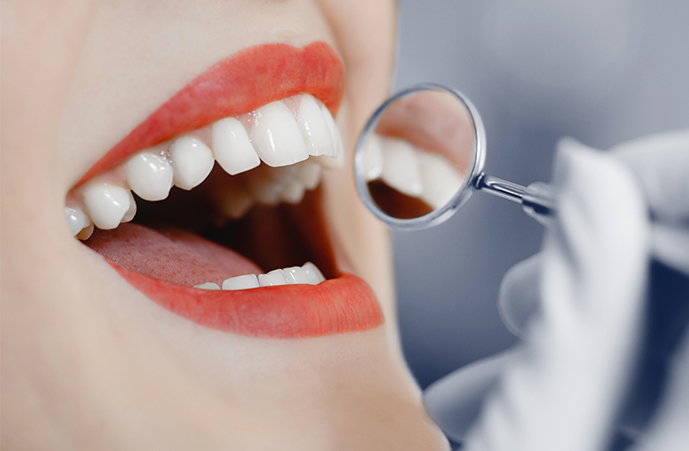 Porcelain Veneers
Are you embarrassed by your smile? Many people think that they have to just live with chipped or stained teeth because they can't afford to fix them. However, porcelain veneers are an affordable and easy way to get that bright white smile that you've wanted quickly and easily. In cosmetic dentistry in Melbourne, creating these veneers and bonding them to the front of your teeth can help shape your teeth and cover any imperfections. We can create customised porcelain veneers tailored to your needs, and this will give you a beautiful smile you can't wait to show off!
Teeth Whitening
Drinking your favourite beverages like coffee, tea or wine can cause unsightly stains on your teeth that are almost impossible to remove. Teeth whitening is an affordable and quick way to lighten the appearance of these stains and give you a stunningly bright smile. Our process includes making sure your smile is healthy before whitening them. We'll perform a bleaching to remove the lighter coloured stains, and other appointments will help to remove the difficult or set-in stains. The amount of appointments you have depends on how difficult the stains are to remove, but we offer cost-effective treatments for any budget.
If you need cosmetic dentistry Melbourne, look no further than our office. Our cosmetic dentists have decades of combined experience backed by a passion for helping our patients get a bright and healthy smile. If you'd like more information about our cosmetic dentistry services or if you'd like to book your appointment, get in touch!