You excitedly saying "ok kids, into the car, we are off to the Dentist" may be met with a look of horror, or worse, you turn around to find everyone has vacated the room and has an impromptu idea of playing 'hide and seek' but seeking seems difficult. So, how do you get your kids excited about the Dentist?
Your Child's Level of Anxiety about going to the Dentist
Levels of anxiety or stress can vary. A very young child may have no anxiety as they do not have any pre-conceived ideas whereas other children fear the dentist based on the reactions of others.
Your own feelings and outward portrayal of emotions for your own dental visits may impact your own child's so it's important to stay positive even if you have your own anxiety around dental visits. When you can reduce your fear of dentists and approach it from a space of calm in the presence of your child, you are more likely to have them be happy to see a children dentist.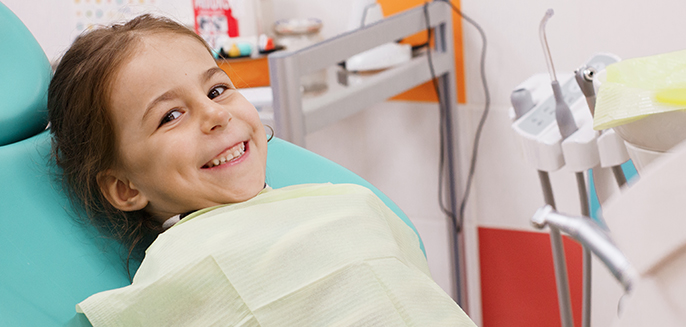 The age of the child as well as their personality, can also play a part in the willingness to attend a kids dentist.
10 Tips to Help your Child be Happy about seeing a Children Dentist.
Start dental visits when you attend yourself. Having your young child sit in the big chair and wear the sun glasses and keeping it light and fun will improve your chances of your child being happy to see their Dentist.
There are some great books on seeing a Dentist or stories about teeth. Visit your local library or buy a couple of books online. Find some videos that are entertaining about dentists or teeth and watch them together.
Make sure you have your young one commence brushing from a young age so they develop a healthy routine of brushing and flossing at home.
Let your child choose their own toothbrush from two that you select whilst out. You can do the same for the toothpaste so your child feels like they have made the decisions. They feel empowered when you give them choices.
Develop the brushing and flossing routine together. Every time you brush your teeth, have them get their own tooth brush and do the same.
Choose a kids dentist where there is a tv and some things to do or a small play area, so they become comfortable with being there.
Praise the behaviour of your child. Let them know they did great by letting the Dentist look at their teeth. Ask them what they thought of the cool sunglasses and what they thought the children's dentist could have done to make the appointment even better. (age dependent).
Organise something fun to do together directly after the appointment so the association of the dentist is with a fun activity.
If your child is concerned, show empathy. Sometimes just a hug and no words can be good until they feel ready to leave.
Ask your child which special friend (toy) is coming with them today to see the kid's dentist. Role play a few days before with their chosen toy to portray a positive experience.
Before you leave to visit us at Holistic Dental Melbourne CBD and see your kid's dentist, ensure your child knows you will be with them the whole time.
Joke with them that they will have to fight you for the chair, or, in the appointment, firstly sit on the chair with them and then when the time is right, stand next to them so our dentist can do their great work.
We welcome you and your children to our Dental Clinic. Reach out to our office today to book an appointment.