Invisalign is an effective tooth straightening treatment that has become increasingly popular for its comfortable fit and invisible appearance. At Holistic Dental Melbourne CBD, we're proud to offer a treatment that's backed by over 20 years of research and more than 5 million customers. If you're in Melbourne and exploring teeth straightening options, read on to learn more about the cost of Invisalign treatment and what it could do for you and your smile.
Advantages of Invisalign treatment in Melbourne 
At Holistic Dental Melbourne, you'll be fitted with Invisaligners that are made from completely clear, BPA-free plastic. That means they're completely discreet, with no unsightly metal brackets or protruding wires. These aligners are easy to clean as well — just remove and wash them as part of your regular teeth cleaning routine. Invisalign aligners are super comfortable too, as there are no sharp edges or wires to catch on your gums.
Plus, after your aligners are fitted, your Invisalign treatment will normally require fewer trips to the dentist than traditional teeth straightening systems. On average, you will only need to visit our Holistic Dental Melbourne CBD clinic every six weeks to have your Invisalign aligners adjusted.
Still not convinced? See real-life Invisalign results in our smile makeover gallery.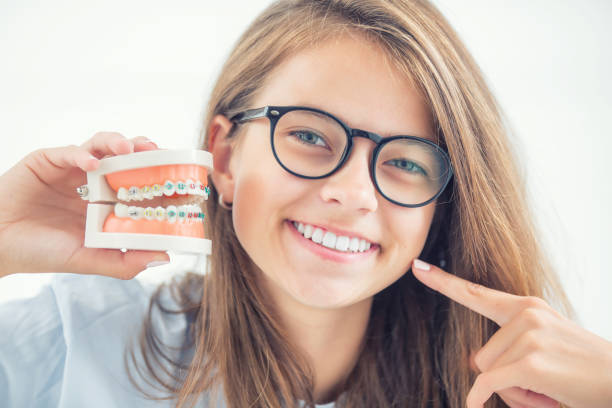 How does Invisalign work?
When you visit our Melbourne CBD clinic for your Invisalign treatment, your dentist will first use cutting-edge imaging equipment to take 3D images of your teeth and smile. We then use these 3D images to create custom aligners tailored to perfectly fit your mouth, which will comfortably guide your teeth into place over the course of your treatment.
How much does Invisalign treatment cost in Melbourne?
Each Invisalign treatment at our Holistic Dental Melbourne CBD clinic is completely unique to the individual client, and so Invisalign costs will vary. Your dentist will be able to give you a detailed cost estimate at your initial consultation.
How to book your Invisalign treatment in Melbourne
Take the first step to a straighter smile and book your Melbourne Invisalign appointment with Holistic Dental Melbourne CBD, located at 20 Collins Street, Melbourne. At your consultation, one of our dentists will assess your dental health and general wellbeing and give you a detailed quote for the cost of your Invisalign treatment. To schedule an appointment or learn more about this treatment, call us on (03) 9662 2288, email hol.cs@hotmail.com or fill out our enquiry form.