A beautiful smile can change your life. But, it's not just about looking good — cosmetic dental treatments can provide a range of life-changing benefits. From boosting your self-confidence to improving your oral health, there are plenty of reasons to consider cosmetic dentistry in Melbourne.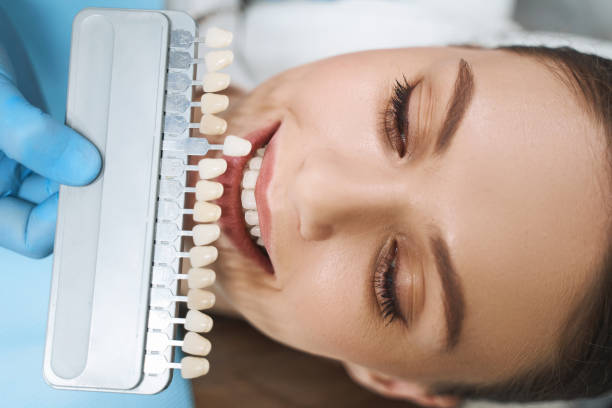 Improved Self-Confidence
One of the most common reasons people seek cosmetic dental treatment is to improve their self-confidence and self-esteem. If you're unhappy with your smile, it can greatly impact how you feel about yourself.
Being self-conscious about your teeth can affect your whole life. For example, you may feel uncomfortable about smiling or laughing, which can make social situations awkward.
You might also avoid eating certain foods or refrain from participating in activities that involve showing your teeth. This can all lead to feelings of low self-esteem and a lack of confidence.
Cosmetic dental treatments can give you the boost you need to feel good about yourself and your appearance.
Improved Oral Health
Another benefit of cosmetic dentistry is that it can improve your oral health.
Some cosmetic dental treatments, such as teeth whitening, are purely aesthetic. However, other treatments can also improve the health of your teeth and gums.
For example, it can be challenging to properly brush and floss if you have crooked or crowded teeth. This can lead to an increased risk of tooth decay and gum disease.
Our cosmetic dentist in Melbourne CBD can straighten your teeth to make it easier to keep them clean and healthy.
Prevent Serious Dental Problems
In addition, some cosmetic dental treatments can protect your teeth from further damage.
For example, if you have chipped or cracked teeth, they may be more susceptible to tooth decay and infection.
Cosmetic dental treatments such as bonding or veneers can help to protect your teeth and prevent further damage.
Achieve Your Dream Smile With Cosmetic Dentistry in Melbourne
Finally, cosmetic dentistry can help you achieve your dream smile.
Your smile and the appearance of your teeth can make a huge difference to your overall looks.
Furthermore, if you're happy with your smile, you're more likely to show it off! Smiling more will positively affect the people you interact with daily and significantly boost your general mental health.
Cosmetic dentistry can make a significant improvement to your overall quality of life. If you're considering treatment, be sure to find a reputable and experienced cosmetic dentist in Melbourne, such as those at Holistic Dental Melbourne CBD, who can help you achieve the results you desire.