With so many choices of toothpaste, it's hard to know which one is the best one for you and for your children. It's also important at this point for Holistic Dental Melbourne CBD to advise that selecting the right toothbrush along with an appropriate toothpaste will promote the ultimate clean.
Toothpaste varieties allow you to choose from brands and for symptom treatment such as sensitive teeth, a whitening or to fight cavities and decay. Some people prefer natural toothpaste while others select common supermarket brands which can contain a combination of natural ingredients, compounds and chemically altered ingredients that have been approved as food safe (in some cases, only in small doses).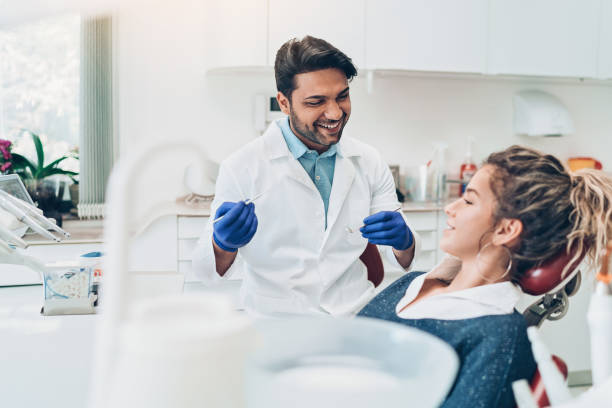 Check the Toothpaste Ingredient List
At the time of writing this, 'Colgate' has over 35 types of toothpaste to choose from and 'Oral B' has over 25. 'Grants' brand is known as a natural option with over 15 types of toothpaste. That's a total of approximately 75 types of toothpaste between the three brands alone. No wonder you get confused about what to look for in a toothpaste.
Toothpaste ingredients do vary between products. Here are some of the commonly used ingredients in products not considered 'natural toothpaste'.
=> Dicalcium Phosphate Dihydrate – an abrasive to help with cleaning teeth.
=> Sorbitol – a carbohydrate (sugar alcohol/polyol) made both naturally in some fruits and berries or commercially produced from glucose. A sweetener that doesn't have the same negative impact on your oral health as sugar.
=> Sodium Lauryl Sulfate (SLS) – a surfactant that helps bind ingredients together and is used also as a foaming agent.
=> Hydrated Silica – a form of silicon dioxide. Used as a thickener, whitener or abrasive when used with calcium carbonate to help remove plaque.
=> Sodium Monofluorophosphate (SMFP) – a source of fluoride.
=> Cellulose Gum (Sodium CMC or Sodium carboxymethylcellulose) – insoluble fibre derived from plants and used to stabilize and thicken toothpaste.
=> Cl 77891 – Titanium dioxide is used to make toothpaste look whiter.
=> CI 74160 – Blue colourant.
=> Glycerin (glycerol) – Derived from animals and plants. It is considered a humectant and is used to stop toothpaste from drying out.
=> PEG-6 – Polyethylene Glycol. The number represents the molecular weight and the lower the number, the easier it is absorbed into the skin. It's used as a stabilizer and humectant.
=> Carrageenan – Derived from red seaweed, this additive is used as a thickener and stabilizer. This is a controversial ingredient due to adverse reactions.
With many natural toothpaste products, try to avoid using titanium dioxide, SLSs, artificial colours, preservatives and ingredients that may cause adverse reactions. However, some natural toothpaste will still contain fluoride. Plant extracts and plant oils are common ingredients and provided you don't have allergies, this may be a good option for you provided it has the ability to fight decay.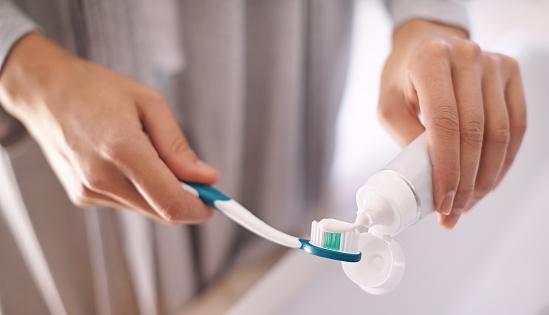 Choosing the Right Toothpaste
If you have sensitive teeth, you won't want to choose toothpaste that is for whitening teeth. The dentin (hard tissue located beneath the tooth enamel) is affected by whitening chemicals which are absorbed into the tooth enamel.
Booking in for a check-up and clean with our friendly dentists, will provide you with the opportunity to find out if you have any dental issues and discuss a toothpaste to suit specifically your oral care.
Choosing a toothpaste that has too many abrasives in it, is also like using a medium or hard toothbrush and can wear at your enamel.
Avoid where you can, products that contain ingredients just for colour, are not good for you. The colour of your toothpaste should not determine whether you purchase it.
Ultimately, the choice of toothpaste will be based on your individual dental health and what you want to achieve.
5 Top Tips for Keeping your Teeth Healthy
Choosing the right toothpaste is only part of keeping your oral health in top condition.  The following is aimed at your overall dental care.
Regular dental check-ups and cleans. After your first appointment with us, we can recommend a maintenance plan to keep you smiling
=> Choose the right toothbrush (always soft bristles) and the right toothpaste based on your individual circumstances
=> Brush and floss daily
=> Eat fresh, healthy food (lots of fruit and veg) to promote strong teeth and gum care.
=> Drink plenty of water to assist in saliva production, decrease your chance of 'dry mouth' and keep you hydrated.
Looking after your dental health is a combined effort and while toothpaste is important, our other tips are equally critical for great oral care. Call us today so we can assess your oral health and recommend a dental care plan and toothpaste to address your circumstances.