Are you considering corrective tooth treatment? If so, learn whether Invisalign is right for you. Both orthodontic braces and Invisalign aligners, effectively treat tooth spacing while offering their own unique benefits. Here's everything you need to know about Invisalign before scheduling your treatment at Holistic Dental Melbourne.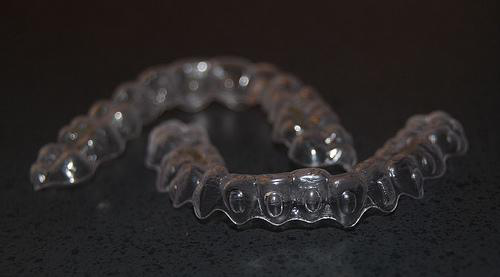 Convenience
One of the upsides to Invisalign treatment is the convenience of a removable aligner. Eating is much easier without having to avoid foods that are too sticky, crunchy or otherwise risky. Unlike with braces, you won't need to wait a year or two to be able to eat your favourite foods safely.
Being able to remove your aligner also makes your job easier. Taking care of your teeth and gums is more challenging than it needs to be with traditional braces. Instead, our Invisalign Melbourne team at Holistic Dental Melbourne offers an easier, more hygienic alternative.
Transparency
If you've never seen Invisalign before, that might be because the aligners are actually transparent! In fact, this corrective treatment has become increasingly popular due to its transparent material. Now you can correct your tooth alignment without anyone knowing. You're free to take as many selfies as you want, thanks to the product's subtle design.
Plus, with braces, you're often forced to schedule dental treatment around important dates. Events like weddings, school photos, or other celebrations are best remembered without braces. Invisalign lets you live your life and correct your teeth at the same time.
Ease
Both braces and Invisalign correct tooth alignment over time. Because the process is gradual, patients are more likely to experience mild discomfort than pain. For some patients, braces cause other issues like snapped rubber bands or broken wires or injury to the surrounding tissue.
By comparison, Invisalign aligners are fairly comfortable. Their plastic construction means patients are less likely to experience anything more than soreness. If you do experience some discomfort, our Invisalign Melbourne CBD dentists at Holistic Dental Melbourne recommend wearing a new aligner overnight for maximum comfort.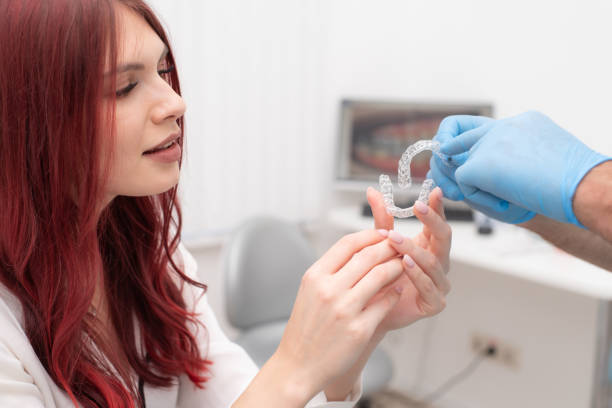 Choose Invisalign Melbourne
If you're deciding on corrective treatment, it's best to know your options. Braces and Invisalign are both effective treatments, though Invisalign does offer a few advantages.
Got any questions? If so, our Invisalign Melbourne CBD team at Holistic Dental Melbourne would be happy to help. We've treated many patients with Invisalign and are here to answer any questions you may have. Looking forward to your visit with us!